Looking to get your kids bikes that won't fall apart but also don't want to spend a fortune? Have no fear! We've compiled a list of some of our best valued kids' bikes. From toddler-oriented balance bikes to your teen's first "grown up" bike, we have got your back.
Learning how to ride a bike is such a useful lesson to learn. This is especially true if you are part of a family of keen cyclists and love to go on adventure holidays and enjoy renting bikes similar to those that you can find on the Peddling pelican cruiser website.
Ultimately, there are some brilliant bike rental companies out there nowadays so if you cannot take your own bicycle with you on your next trip it is well worth researching bike rental opportunities in the area.
So, which bikes are ideal for young ones?
Well, all of the following models are quality rides that will get them rolling right; without taking you to the cleaners. Even if it means looking to buy manco mini bikes for sale, for example, as long as they are in good condition and it is safe for kids to ride, that's all that matters!
And if you're not into late night Christmas Eve wrenching, bicycles bought from us come fully assembled and tuned. So without further ado, here are our top "budget friendly" bikes for kids 2 and up…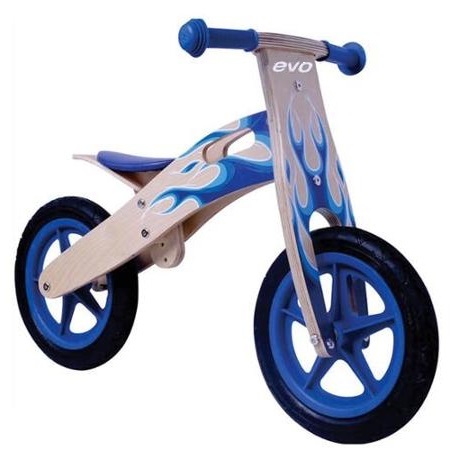 2-4 years: Evo and Kidzamo Balance Bikes $79.99 and up
Start your little one out right with balance bike: the kinder, gentler entry into biking. These pedal-less mini bikes allow kids 2 and up to start learning how to ride a bike at their own pace. By the time they graduate to a "real" bike, they'll already have the skills they need to balance a big kid bike. Simple wooden models start at $79.99. (Evo Hot Shot Jr. in Blue [$89.99] shown)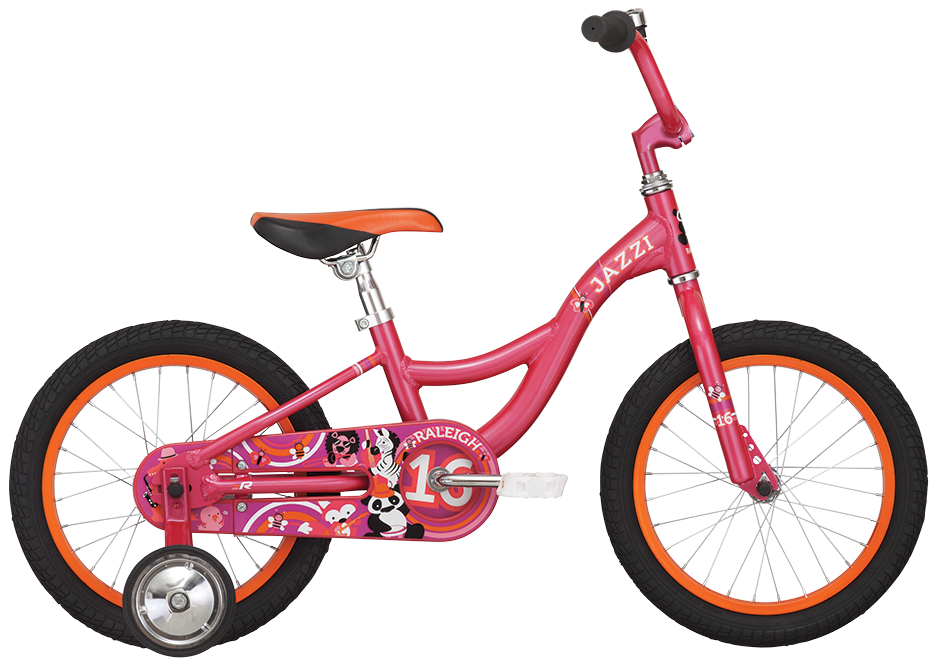 3-5 years: Raleigh MXR/Jazzi 16- $169.99
An easy to use coaster brake and rust-proof aluminum frame makes the MXR and Jazzi both simple and lightweight for beginning riders. Each bike has a small 16″ frames which allows kids to start learning the mechanics of bike riding without getting overwhelmed and a cute custom chainguard keeps their clothes clean and tidy. The MXR and Jazzi have all the features they want at a price you can handle- and to top it off training wheels come already installed and ready to roll. (2015 Raleigh Jazzi 16 in Pink shown)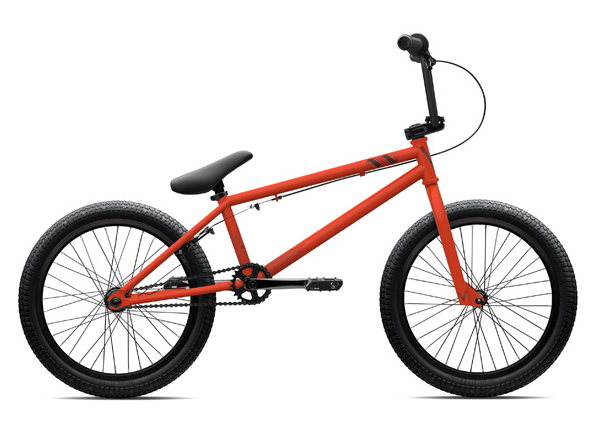 7 and up: Verde A/V- $269.99
A great bike for kids just getting into BMX. Under $300 gets you a full high tensile steel frame and wheels with sturdy 14 mm axles. The A/V's "Regent" sealed hubs add durability and value while the smaller-scaled frame size means younger kids can ride safely and easily. It'll also be a good idea to get one of these BMX helmets to make their riding experience safe. And as an added bonus the A/V comes in enough colors to keep any aspiring BMX rider on fleek for years to come. (2016 Verde A/V in Infrared shown)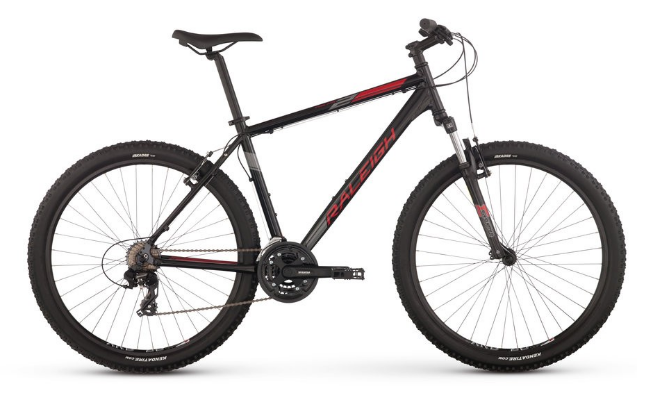 9 and up: Raleigh Talus 2 / Eva 2- $359.99
For the growing kid who's ready to move out of his/her little bike and into something bigger and better. Set them up for the years ahead with a non-rusting aluminum frame and a suspension fork that will soften the bumps along the way. Both bikes come in 2 colors and a wide range of size options (XS-XL) they can grow into. (2017 Raleigh Talus 2 in Black shown)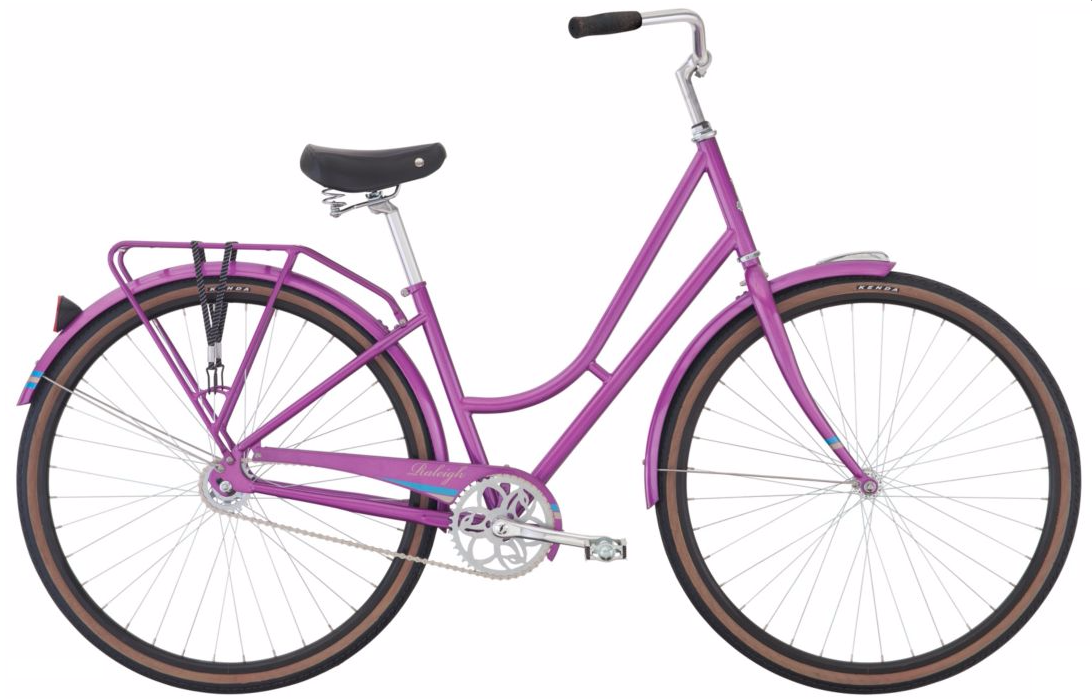 9 and up: Raleigh Gala- $309.99
Give her the gift of style with a tried and trued high tensile steel frame, street specific tires and matching magenta fenders. A simple single speed drive means she doesn't have to mess with shifting and the built in rack with bungee cords lets her securely carry extra cargo along. The classic retro design is both stylish and easy to get on and off of. And with 2 different size options (XS/SM and MD/LG), she'll have plenty of room to grow. (2016 Raleigh Gala in Purple shown)
-Allie F.
:]